About Chez Lulu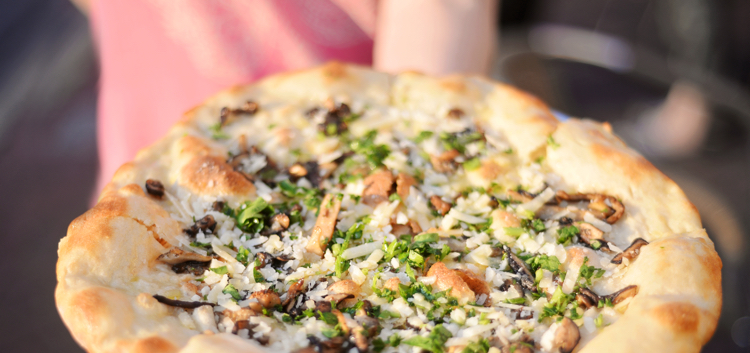 Chez Lulu was born of my desire to showcase the beautiful artisan breads we were creating next door in the Continental Bakery and to share with Birmingham my own passion for the flavors and spirit of French cafe society.
With this in mind, I designed a menu featuring fresh soups and European tartes made daily from fresh produce and top quality ingredients, delectable dips and spreads, Mediterranean special entrees and gourmet sandwiches on rustic hearth baked breads. In designing the cafe, I discussed my vision of lush red walls, swag lamps and crushed velvet pillows with a French friend. He replied, "My you'll have a real Chez Madame Lulu on your hands." He explained that in France Chez Madame Lulu is a euphemism for a bordello. I fell in love with the name and the slightly risque connotation conjured by the lively and exotic personality I had pictured for the cafe. Chez Lulu was born. Recently we decided to brighten the interior of Chez Lulu with golden hues and a ruby ceiling.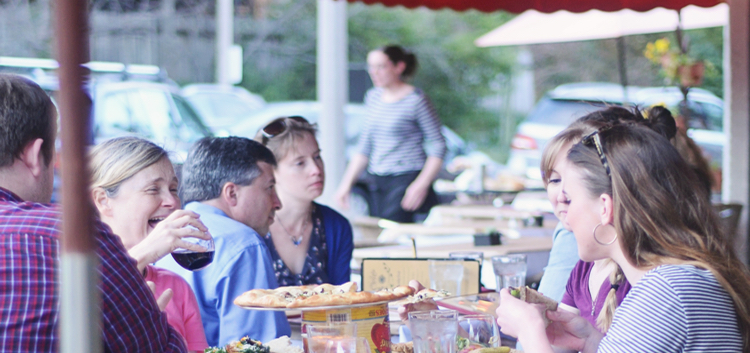 Local artist Tracy Martin was central in creating the feel of Chez Lulu. From the heavy iron tables she designed and welded as a tribute to Birmingham's iron days and her hand wrought mosaic tiles inlaid in retired baking pans, to her fanciful wall mural and glass etchings, she has helped to create the spirit of fun that embodies Chez Lulu.
Over the years, we at Chez Lulu have introduced the Birmingham public to Opera singing professional wrestlers, tribal belly dancers, jugglers, Sunday evening Accordion pulls, Indian karaoke dance parties, late night poetry jams, a Brazilian drum corps that played on the street in front of the cafe (the same band featured on Paul Simon's Rhythm of the Saints), and African Mbira quartet, a wine tasting with Randall Graham (the vintner of Bonny Doon wines), a re-enactment of the beheading of Marie Antoinette (who incidentally said, "let them eat brioche" not cake), Moroccan gypsy fiddlers, a French Acadian band, and an accordion playing, cowboy boot wearing, wandering Jewish minstrel named Shalom Sherman, and that's just for starters.